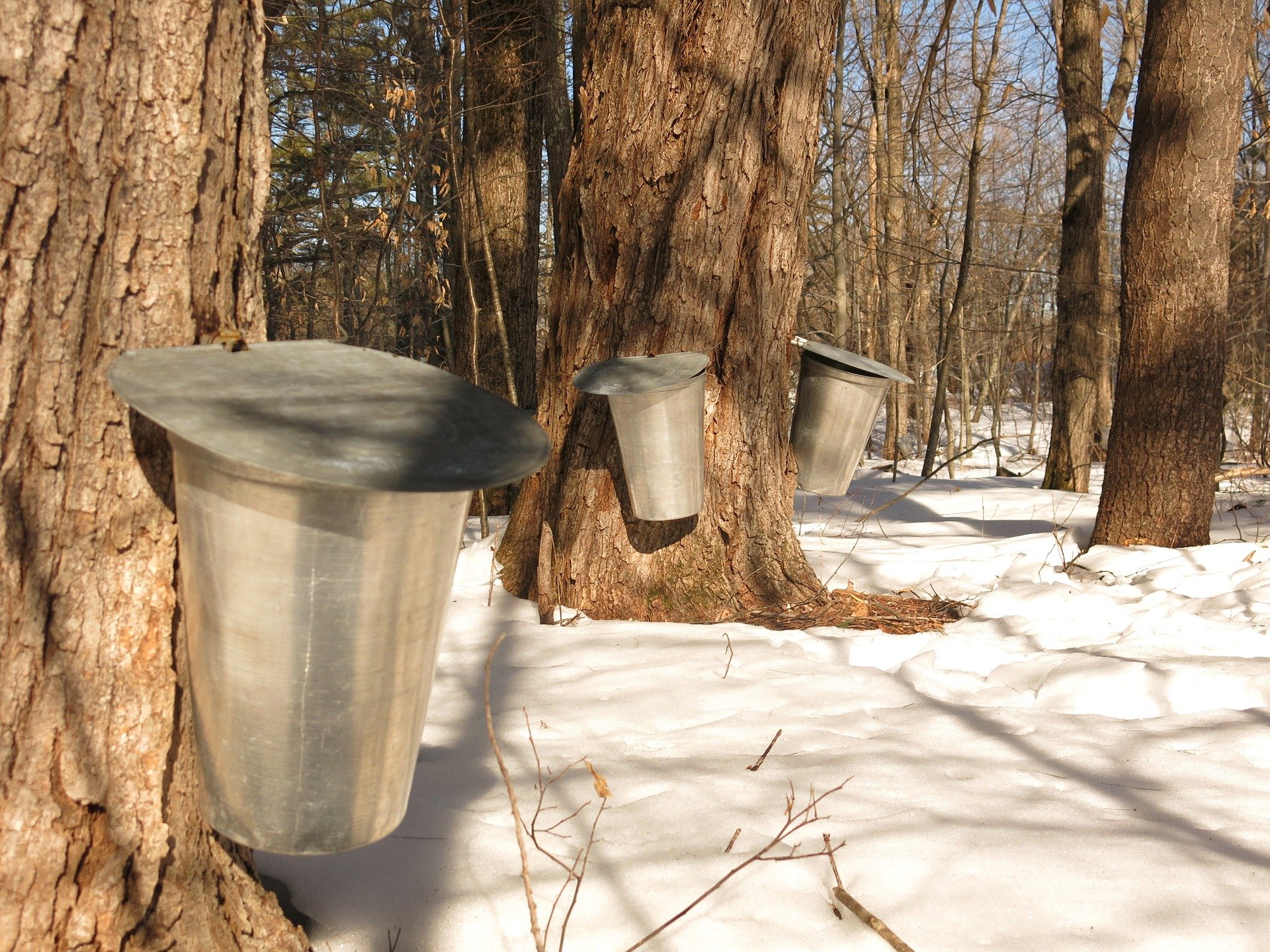 Indigenous Adult Education Network News
Welcome Message
At our last network meeting, we all spoke about the snow during our introductions. There was so much of it in February! We are likely on the other side of that now, the sap is starting to flow in the maple trees, and many of us are looking forward to the warmer weather that follows maple syrup season.
This year, with the easing of restrictions in many communities, we are also looking forward to possibly traveling to the events and the opportunities for in-person connections that we have been missing for the past two years.
Nia:wen, Welàlin, Tshinaskumitin, Migwetc, Merci, Thank you
Resources for centres
Poster Series
This is part of a growing series of small posters to honour teachers. Here is a folder of the images with and without the FNAESC logo. Feel free to use them and add your own logo if you like. The images used are all from pixabay.com and are in the public domain.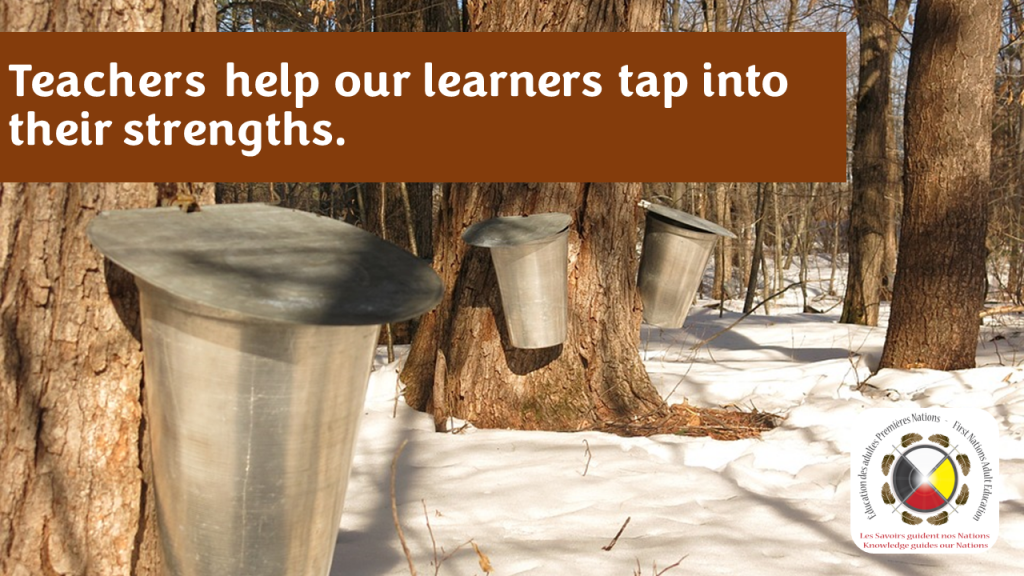 Learning with Video
As we are settling in to permanent online and hybrid learning environments, there is a growing need to help learners feel confident and successful in their new learning environments. This website includes resources related to taking notes and creating an environment conducive to learning with video. Please share with your teachers and students if you find it helpful! (French version will be available soon)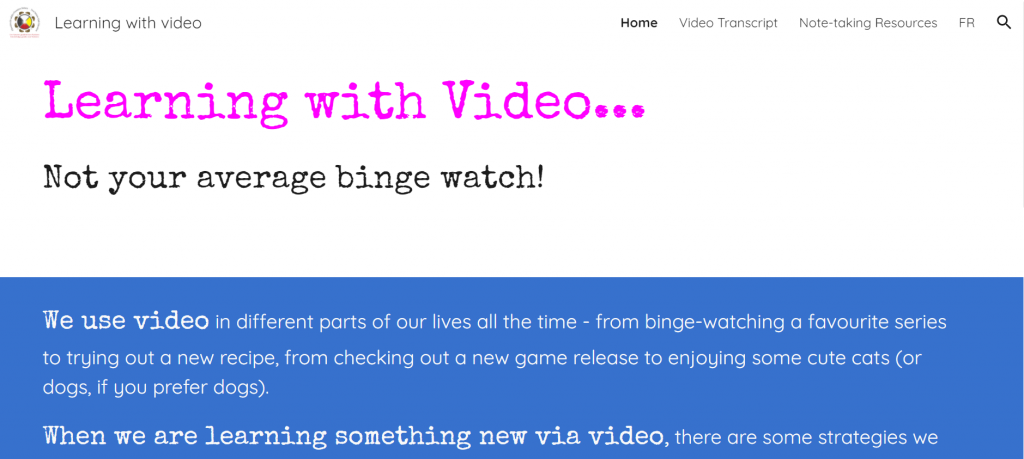 Meeting news
Developing an Indigenous Advisory Group for Adult Education
During our last meeting, one of our discussion groups focused on how we can bring Indigenous Adult Education practices to the forefront of conversations in education.
Reason 1: Different advisory boards tend to focus on the youth sector and when there is talk of adult education we rarely, if ever, hear of the wonderful things that are happening in our community adult education centres. Too often, when Indigenous learners are mentioned, it is from a place of deficit with a focus on needs rather than a focus on contribution.
Reason 2: In the recent past, a document was published about the state of Indigenous education by a non-Indigenous group. In last meeting's discussions, we thought it was time to talk about the role of Indigenous communities in Adult Education, possibly starting with outlining appropriate ways to consult with communities.
We are planning our first meeting to talk about these issues in the near future. Are you interested in joining in? Please contact Tracy to be added to the mailing list to keep up to date.
News from our Partners
Récit + Équipe-Choc
New website!
The Équipe-Choc for First Nations and Inuit have a new website. Take a look here.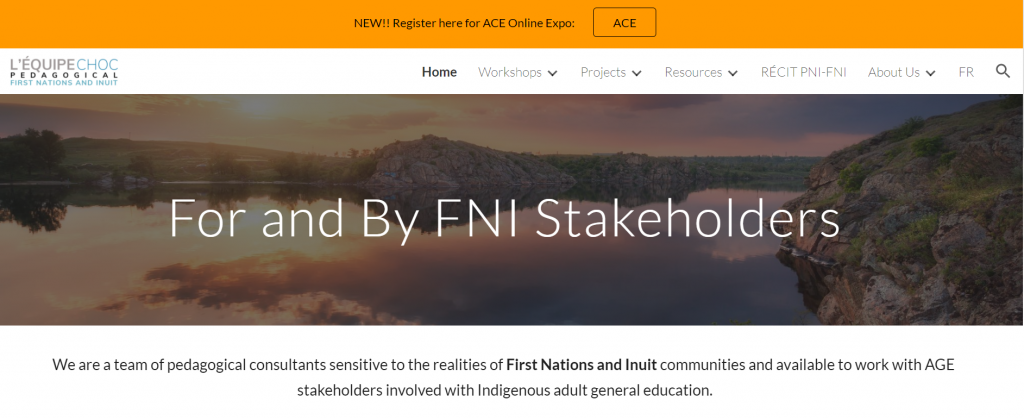 News from the TRÉAQ
The TRÉAQ is planning an in-person conference for the month of June. Participants can choose from either June 1st or June 2nd as attendance will be limited to 250 people each day. Find out more here (information available only in French)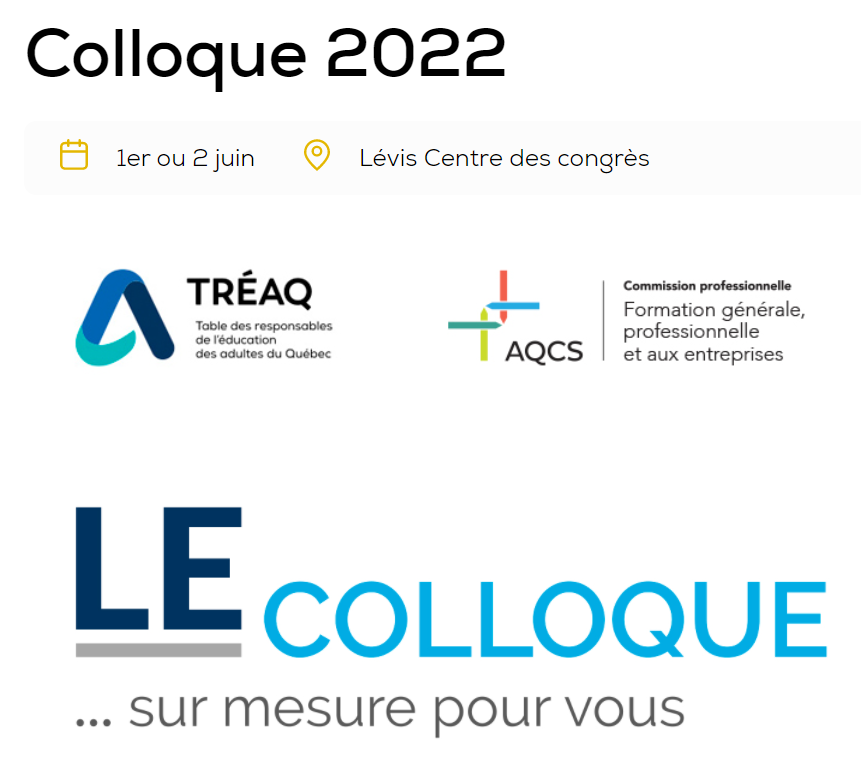 Upcoming Events
ACE Online 2022
Wednesday, March 16th, 2022

The RÉCIT Adult General Education and Vocational Training teams will be co-hosting this professional development event.
Racism and Antiracism: Indigenous Issues
Thursday, March 17th and Friday, March 18th, 2022

This online symposium has an interesting group of panelists to address the various issues. It will have simultaneous French / English translation.
Attendance to the event is free, but you must reserve a spot.
Find out more information on their website (in French).
Indigenous Matters in Canada
Wednesday, March 23, 2022 – 4:15 – 5:15
The next Anglophone Community Après-cours will be on the topic of Indigenous Matters in Canada.
Consult the calendar on the Après-Cours website for more information as well as to see the other communities that are meeting in the near future, in both English and French.
AQIFGA conference 2022
April 27-29, 2022 – Online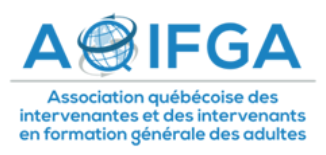 The theme for this year's AQIFGA conference is « Tous pour la réussite de chacun », loosely translated to Everyone for the success of each one.
Registration is now open.
SVI & SI Student Resource Kit Development
May 18, 2022 – 9:00 -12:00, online
Members of the Quebec Social Integration Network are developing a student resource kit to support Social Integration (SI) and Sociovocational Integration (SVI) students in employment and volunteer settings.
They are looking for SI and SVI teachers who may want to work on this project. They also think that consultants who have Vocational Training (VT) as part of their dossier might be interested in this project.
"Entering the world of work can be intimidating for SI and SV students, particularly those who have required a great deal of support in a school setting. The goal of our project is to address the challenges our students may encounter in employment and volunteer settings.
The kit would aim to effectively scaffold the intersecting social, emotional, and organizational skills required to navigate the world of work. The kit will also be designed with accessibility in mind and be modular enough so that it can be used in a variety of work-related settings.
We are launching the project with a half-day of online networking and sharing on May 18 from 9 AM – 12 PM. We will use breakout rooms to work on different aspects of the resource kit such as time management, work-related communication skills, managing emotions, managing conflicts, etc."
This is open to teachers and consultants working in French or English settings.
If you know any SI/SVI teachers who you think would be interested in attending this event, please have them email Avi Spector (aspector@rsb.qc.ca) and CC: Matthew Kennedy (mkennedy08@lbpearson.ca).
Thank you in advance from the planning team:
Stay Connected
No matter where you choose to connect, you will still stay in the loop!
Join the Indigenous Adult Education Network Facebook Group here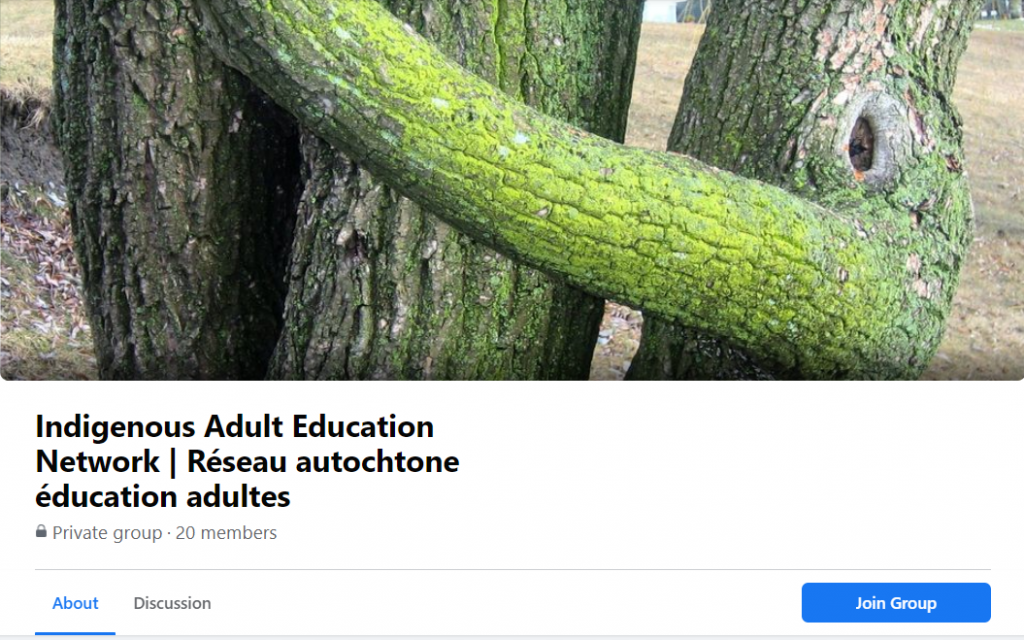 Subscribe to receive Newsletters and other news from this website by email in the box below.
[jetpack_subscription_form subscribe_placeholder="Email Address" show_subscribers_total="false" button_on_newline="false" custom_font_size="16px" custom_border_radius="0″ custom_border_weight="1″ custom_padding="15″ custom_spacing="10″ submit_button_classes="" email_field_classes="" show_only_email_and_button="true" success_message="Success! An email was just sent to confirm your subscription. Please find the email now and click 'Confirm Follow' to start subscribing."]
Nia:wen, Welàlin, Tshinaskumitin, Migwetc, Merci, Thank you
For questions, comments, or ideas for future newsletters, please contact us here!