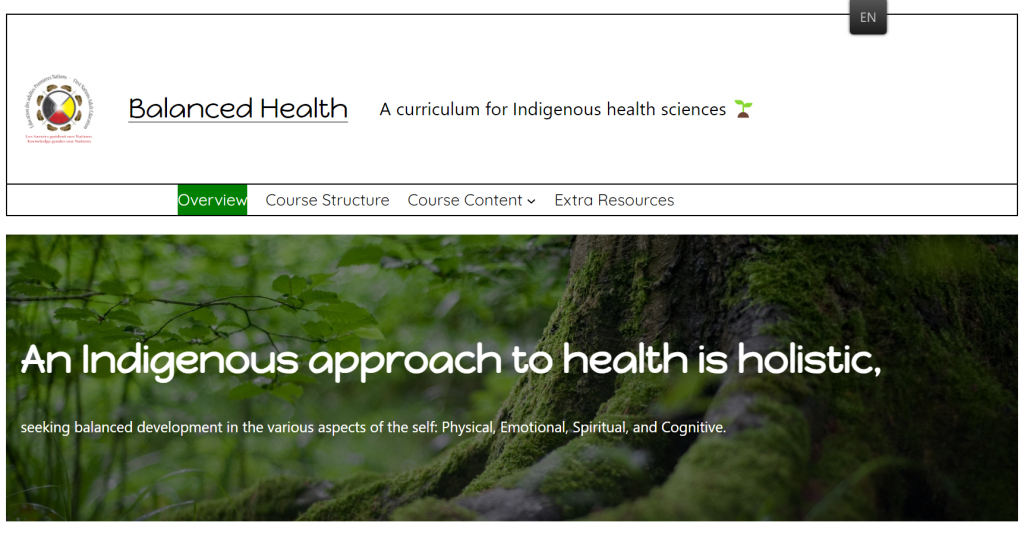 Balanced Health is a curriculum for Indigenous Health Sciences, with a focus on connecting health sciences to traditional teachings. It is made up of four 1-credit courses that can be taken in a variety of ways, depending on a learner's needs, and was initially developed by the First Nations Adult Education School Council.
In its current state, the curriculum is presented as an outline with suggestions of resources you can use. We plan to develop user ready course packs for use in adult centres and correctional services in 2023-2024.
Resources are still being added. Please share any you feel would be a good fit!
Please note: We have started to translate the site and course materials to French and we are actively searching equivalent resources in French. If you have any to share or would like to collaborate on this, please contact Tracy.