Please note: This is a place to house resources for teachers and learners to use offline and/or in correctional services. If you have anything to share here, please let us know!
CST – Committing to Success
The CST courses are designed to encourage adult learners to reflect on:
their learning plan
their role in their studies
how they might develop better work methods
The five courses require no prerequisites, may be taken in any order, and can be done at any point in their studies. They are worth one credit each.
This CST learning journal was developed by SJ Jessica Lee from the First Nations Regional Adult Education Centre in Kahnawake. The folder contains a PDF version…
Personalized Career Orientation
The Personalized Career Orientation program has one course – PRS-5170 Choosing a Career. It is intended to help learners enrich their reflection about themselves and the world of work.
Caroline Mueller adapted this course pack for PRS-5170 at Kativik Ilisarniliriniq. There is a learning guide and accompanying portfolio. Make a copy or download the presentation if…
Other Materials
This is a collection of materials found outside of the IAEN organizations that you may find helpful.
They are a mix of Open Educational Resources (OER) and other materials created specifically to be used in educational settings. Even so, please consult each resource for copyright information to make sure we are using them in the same spirit in which they were shared.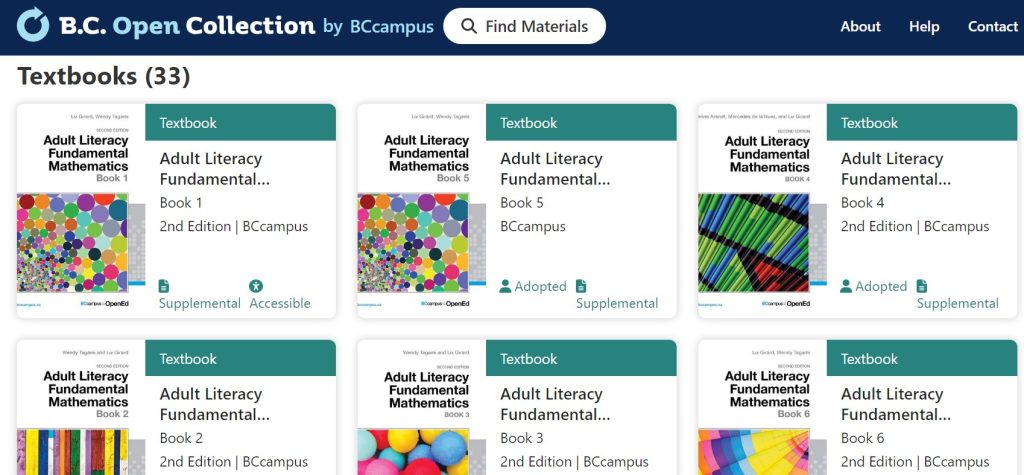 B.C. Open Collection
This is a collection of open course materials and textbooks from BC Campus, focusing on Adult Literacy materials.
Most of the resources can be downloaded, printed, and modified if need be as long as you attribute the work to the original authors. You can make sure you are using the work appropriately by reading the license info for each textbook on the website.